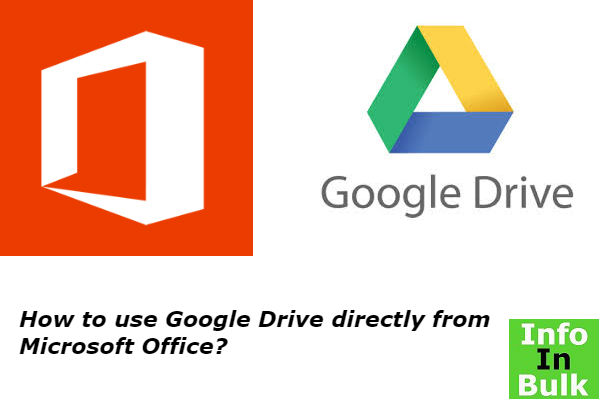 Google drive allows you to keep all important files in one place, then you can open them with your own choice of devices and apps.
As you all know that how important Microsoft Office is in our day to day life. There are many Microsoft Office users in the world. Keeping that in mind, the Google company has launched an Office plug in that allows you to directly access and edit Google Drive documents from within Microsoft's productivity suite.
Benefits of Using Google Drive Plugin
If you're working on a document, spreadsheet or presentation which is saved on your computer, you can also easily save that file to Google Drive, directly from the Office apps.
You can share files with the team members.
Access your files across devices.
Google Drive Plug-in allows Microsoft Office users to open any Word, Excel and PowerPoint documents stored in Drive. Any changes will be automatically synced up to Google's cloud when you're done.
How to Use New Google Drive Plugin
Step 1:  Download the new plugin from Google here https://tools.google.com/dlpage/driveforoffice
Step 2: Make sure that you are using Internet Explorer 9 or higher.
Step 3: It opens up in separate tab Google Drive, where you have an option of saving files directly to drive by entering a new name for that particular item.