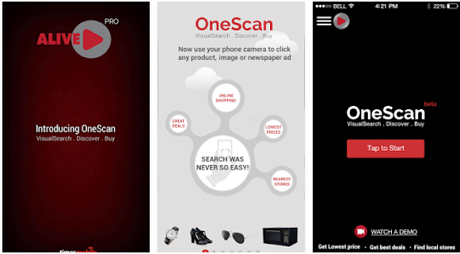 Alive app is a revolutionary image recognition augmented Reality application that destroys the thin line between the virtual and the real world. The application transforms text, image, symbols, patterns or objects into a virtual experience.
Do you want to know more about alive app then visit
About ALIVE APP
You can get free alive app by giving a missed Call to 18001023324 or visit
Click on "GET THE APP" Button to Download the App
If your mobile OS doesn't support or unable to detect automatically, then select device OS to download alive app
After Downloading Alive App.
How To Use Alive App
Step 1:Open the Aliveapp on your phone.
Step 2:Wait for alive app to sync with the latest content .
Step 3:Hold still and it will scan the image you want to recognize in Camera mode.
Step 4:Use the "Share" camera icon to share your contents with your facebook,google plus or twitter friends.
NOTE:
In BB and Symbian,you need to go to options and then capture image.
In windows directly just tap on screen to capture and hold still over the image.
strong
Alive App is made available only on
1. Apple
2.Android
3.Blackberry
4.OVI store
5. Windows Phone
6. GetJar(JAVA)