Business and startups have got a tremendous boost from digital marketing in today's world. Digital marketing is currently the most effective and profitable tactic for converting your company into a brand. It comprises of various methods like Search engine optimization, social media optimization, pay-per-click advertising, and more. Out of all these, one of the most trending has been the Facebook marketing, many successful brands have shared their stories where they mentioned how Facebook marketing helped them grow and get better ROIs.
According to Statista, more than 2 billion people are on this social media platform with more than a billion active users. Although there are various other social media platforms like Snapchat, Instagram, Twitter, and others, none of them compares to the gigantic user base of Facebook. Therefore, it has also become the first choice for many of the digital marketers and business persons to promote their business on Facebook.
Facebook has its own marketing tool called Adverts, which can be used to promote a product or service. It provides various kinds of campaign strategies that a person can utilize according to their business goals. It has a very user-friendly interface that makes it, even more, easier to use and understand. It offers various built-in-tools that can be used for optimizing your business page and advertising. These tools provide deep insights and help you in improving your campaigns. But if you are still not feeling content then there are some fabulous tools that you can use and skyrocket your returns on Facebook marketing and take your marketing game up a notch.
Let's take a look at some of the top Facebook marketing tools
Canva
Canva is a tool that facilitates the editing and creation of images and infographics. It's one of the most popular tools for creating some of the best creatives used in the advertising campaigns. This tool can be used for free with some limitations and for full functionality, one can opt for a premium account. It also provides various stock images and vectors that can be used for image creation.
Agora Pulse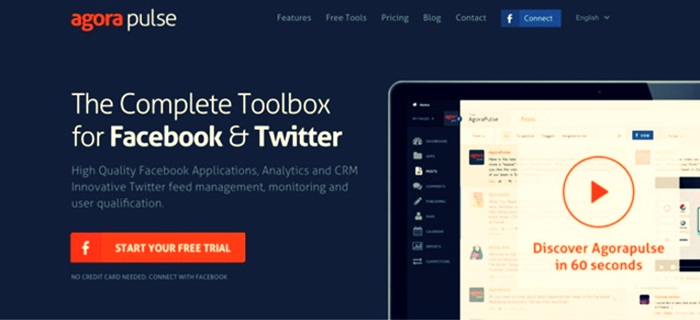 This tool can also be used with Twitter. Agora Pulse dashboard can be used to check out the overview of all the statistics of your business page. With the help of this brilliant tool, you can schedule posts, start coupon campaigns, start a voting campaign, photo contest, organize quizzes, and more. All this can be utilized to prepare better marketing campaigns that will result in better customer engagement and increased ROIs. The free plan for Agora Pulse has a limit on the number of participants, this can be overcome by upgrading to the premium plan of $29/month.
ShortStack
It's a social media marketing tool that lets you collect leads, increase post engagements and drive better results using the data collected from the landing pages, contests, and various other activities. ShortStack offers a number of templates for campaigns or you can start from scratch using its powerful yet simple visual editor. This tool can be used for free but for advanced options and in order to remove the branding you will need to upgrade it to a paid plan.
LikeAlyzer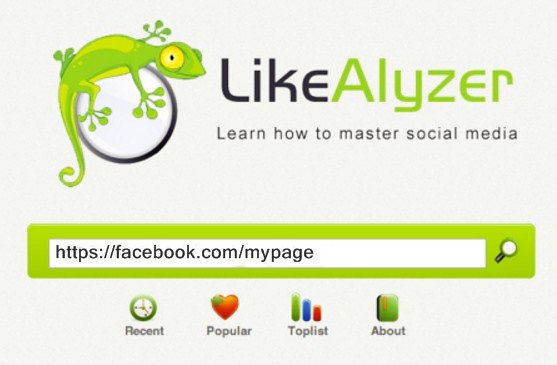 One of our favorite tool that lets you analyze the reach and potential of your Facebook pages. This tool monitor, compare, and explore all your Facebook page activities and suggest the best possible strategies in order to have better ROIs. LikeAlyzer gives detailed information regarding any issue and also suggest the best possible way to overcome the issue. The tool is available free and is very easy to use.
Facebook Ads Compass
It's a reporting tool from AdEspresso which gives all the data in form of a report card. It offers you to select the type of account so that you get the report for the desired ad campaign if you're running a Facebook Manager Account. The tool is best suited for small business accounts and lets you optimize your ads. The Facebook Ads Compass report can be used to compare different metrics such as age, gender, device, countries, and ad placements to analyze where you're getting better ROI and where you're wasting your time and money. It's available for free use.
Google Analytics
A tool from Google Inc. that lets you track your website traffic. It's very helpful in tracking which campaign of yours are bringing more traffic to your site. With Google Analytics tool you can track your visitor actions on your site like from where the visitor arrived, session duration, bounce rate, etc. It's one of the best tools to track your ROI and providing the most effective solutions for your website template and design.
Social Bakers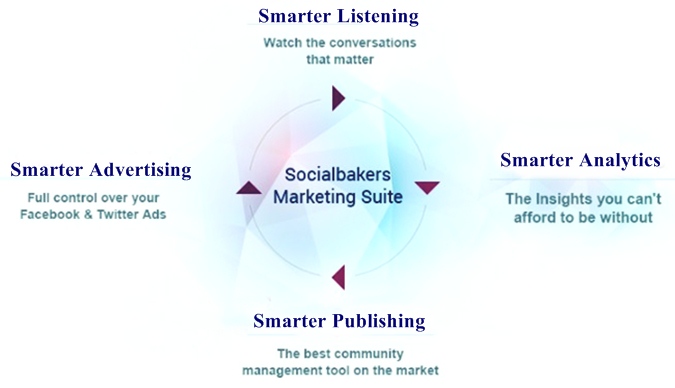 It's a social media analytics, reporting, and publishing app that works not only on Facebook but all the other social media as well. The app provides a customizable dashboard that a user can customize according to their goals and monitor the key-points that are most important to you. It also provides the option for competitive analysis which can help you in optimizing your social media campaigns and give you better ROI. The Social Bakers app also lets you generate automated custom reports for your ongoing campaigns in various formats such as PNG, Excel. Powerpoint, and PDF. It also provides an option for scheduled social media posting. The app is available free for the trial period after that you have to buy the premium plans starting from $20 per profile.
These are some of the best tools you can use for optimizing your Facebook ads and page. All these tools have their own advantages and disadvantages. The selection of any of these depends solely on your goals and the strategy you follow for our marketing campaigns. Most of the tools are paid but offer a free trial and you can use the trial to see how effective they are and experiment to see what works.