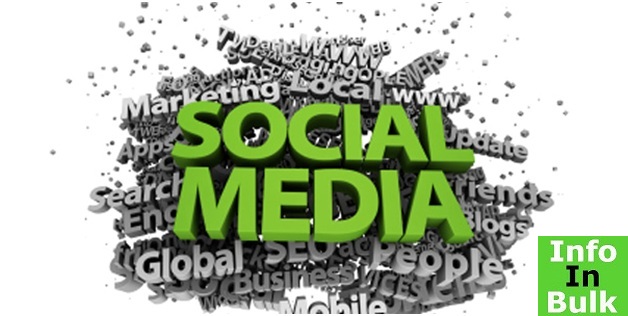 Social media marketing has gained much attention in the last few decades. Where content marketing and SEO is creating wonders, social media marketing has played its major role in bringing organizations closer to their target customers.
Social media provides a platform to channel most authentic leads into potential customers. Many marketers are turning their attention towards executing advanced tactics to drive more conversions and persuading a huge scale of customers with professional social media marketing services. However, there are some are longing to find a secret to boost their productivity.
In this blog, I have summarized some key tips to excel your brand's success in no time. Take a look below:
Create A Strategy
However, social media marketing projects many informal ways of establishing a business, but you should go on sketching out a set of strategy before implementing any technique. First, understand the platform completely. Note down the requirements to achieve better success and draws some keys points defining your goals and aims and expectations with your performed tactics.
Know Your Audience
You might not be the only one offering the service. There might be many other professionals having a strong clientele. What you have to do is, understand the needs of your audience in a better way. Read their comments and know what they are looking for. There must be some expectations, delve deeper and extract useful information related to your targeted group.
Be Consistent
Social media is all about being consistent. You can make a great success and achieve huge turnarounds through consistent and continuous efforts. Set up an advance post or be punctual in posting in accordance with latest updates. Draws attention with engaging posts, uploads, and watch the difference your campaign will create.
Be Trendy
To the king on social media, you need to be trendy and up-to-date with the emerging technologies. Uploading infographics, corporate videos, and high definition images will make your profile gleams with enchanting elements. Many organizations are also incorporating 360-degree videos for branding and promotions. Through these videos, you can engage viewers and entice them while delivering the message expertly. These tricks are easy to carry out and generate good outcomes too.
Focus on Potential Platforms
When planning to work with implementing social media marketing, you should focus on potential platforms only. Platforms like Facebook and Twitter has a huge fan base and followers. It connects customers globally and serves millions at the same time. Hence, better go for rich platforms than to waste time in spending over under-developed one.
Organize Your Post
You need to create a uniformity in uploading your post. It short demonstrates a sort of unprofessional approach. If you are handling multiple platforms at a time than each platform at the same time should have same post. Your followers on any site should be fed with the same update; known of them should miss any of it. You should not create a privileged and unprivileged group of audiences. In addition, try to interact with them. Do not follow the concept of forgetting your customer after making a sale.
Consider Outsourcing
There are many freelancers present online who delivers great marketing services. They can keep a check on the progress of post and upload them in a timely fashion. Whereas you can save time for establishing strong relations with your targeted customers, all while strengthening your goals.
In a Nut Shell
Remember on social media brands behave like humans. They do not project themselves like organizations instead they act humanly. They interact forming real relations and work to serve the best.
Similarly, when you head to invest on these platforms, you should project yourself to be a strong entity. Cite the link to your website or the landing page you want your visitors to see. State authentic information about the firm and be always sound reliable. You need to update your strategy with time. Do not stick on the outdated one for longer. Social media platforms tend to evolve and transform with time, where each follows expect to receive a higher level of service. You need to offer them best-in-class products to gain trust and for incurring your social circle.